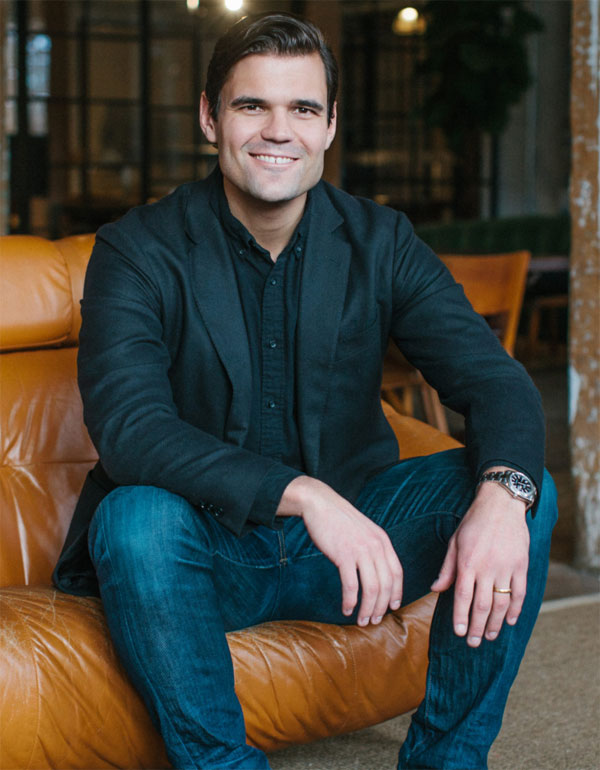 Alex Tapscott
Alex is an entrepreneur, business author, and seasoned capital markets professional focused on the impact of emerging technologies, such as blockchain and cryptocurrencies, on business, government, and society. His latest book, Web3: Charting the Internet's Next Economic and Cultural Frontier (Harper Collins), will be published September 19th, 2023.
Alex is also the Managing Director of the Digital Assets Group at Ninepoint Partners, one of Canada's leading investment firms, with more than $8 billion in assets under management (AUM). Ninepoint launched the world's first carbon-neutral Bitcoin ETF, which reached over $400 million in AUM.
Alex is also co-author of the critically acclaimed non-fiction best-seller, Blockchain Revolution, translated into more than 19 languages and which has sold more than 500,000 copies worldwide. His other books, Financial Services Revolution and Digital Asset Revolution were published in 2020 and 2022 respectively.
Alex is sought after world-wide for his expertise by business and government audiences. He has delivered well over 200 lectures and executive briefings to business audiences at firms like Goldman Sachs (Talks at GS), Google, Allianz, IBM, Microsoft and Accenture, to name a few (Select speeches by Alex). He is consistently ranked as a top influencer in the blockchain industry. His TedX talk, Blockchain is Eating Wall Street has been viewed over 800,000 times.
Alex's writing has been featured in The New York Times, Harvard Business Review, The Globe and Mail, The Financial Post, TIME, Fortune, and many other publications.
In 2017, Alex co-founded the Blockchain Research Institute (BRI), a global think-tank investigating blockchain strategies, opportunities and use-cases. Alex is a graduate of Amherst College (Cum Laude) and is a CFA Charterholder. He lives in Toronto.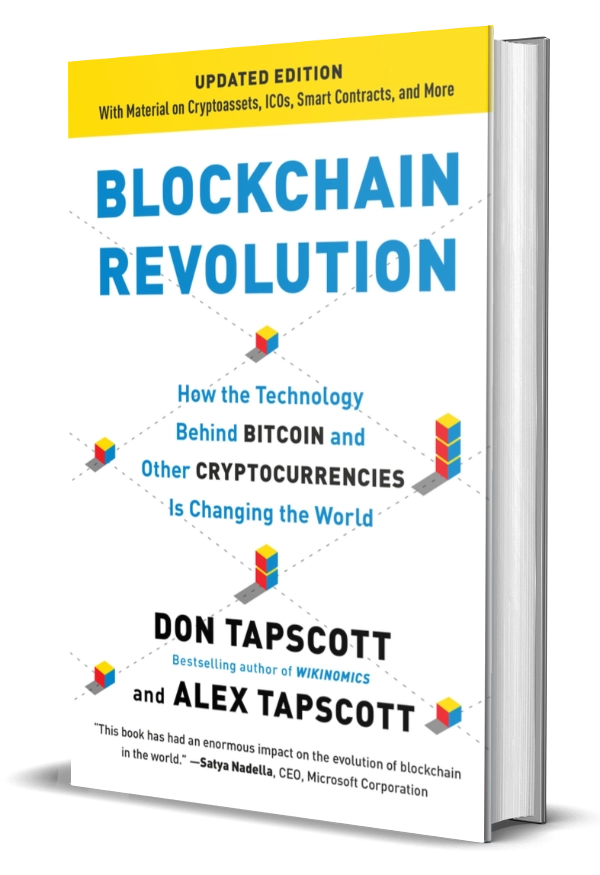 Blockchain Revolution (with Don Tapscott)
How the Technology behind Bitcoin and other Cryptocurrencies is Changing the World
DeFi Decoded
The Popular Web3 Podcast by Ninepoint Partners, hosted by Alex Tapscott and Andrew Young
90 Episodes & Counting!
Join us every week for discussion, analysis, and interviews with top global entrepreneurs, investors and industry leaders on Web3, Decentralized Finance and much more!
5 stars on Apple Podcasts
Blockchain Research Institute
Don Tapscott and Alex Tapscott founded the Blockchain Research Institute (BRI) to create a network of expertise on the strategic opportunities and implementation challenges discussed in their bestselling book, Blockchain Revolution. They envisioned a rigorous research program that would explore in depth such core strategic questions as
How will this technology affect various industries?

How will it change the nature of competitiveness?

How will it change the nature of corporations and the management of companies?

What will it mean for government architecture and the creation of public value?

How could it help to solve such global problems as climate change?