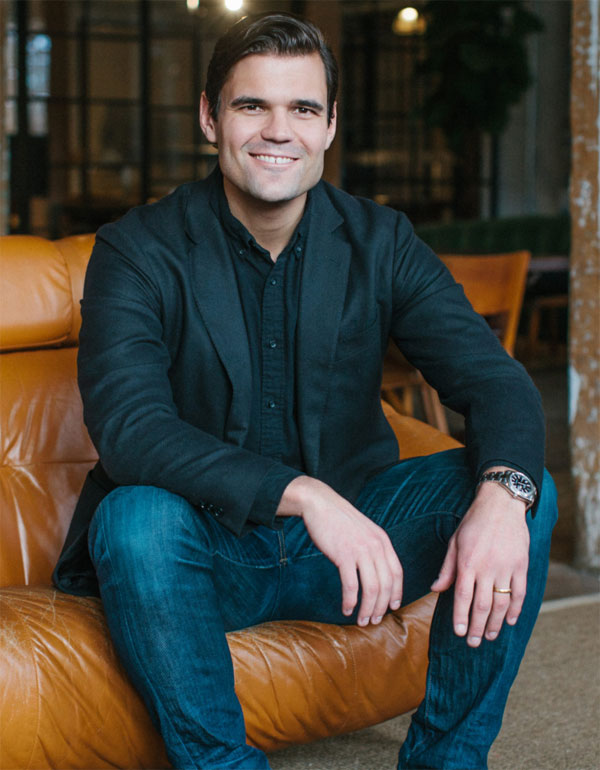 Alex Tapscott
is a globally-recognized writer, speaker, investor and advisor focused on the impact of emerging technologies, such as blockchain and cryptocurrencies, on business, society and government. He is the co-author (with Don Tapscott) of the critically acclaimed non-fiction best-seller, Blockchain Revolution: How the Technology Behind Bitcoin and Other Cryptocurrencies is Changing the World, which has been translated into more than 15 languages. His TedX San Francisco talk: Blockchain is Eating Wall Street has been viewed over 600,000 times.
In 2017, Alex co-founded (with Don Tapscott) the Blockchain Research Institute, a multi-million-dollar think-tank that is investigating blockchain strategies, opportunities and use-cases. In November of 2017, Alex and Don Tapscott were recognized with the Digital Thinking Award from Thinkers50, as part of their Distinguished Achievement Awards.
On June 12th, 2018, Alex Tapscott and Don Tapscott released a New Edition of Blockchain Revolution with over 25,000 words of new material on cryptoassets, smart-contracts, digital identity and more. Alex is a graduate of Amherst College (cum laude). He lives in Toronto, Canada.
"A carefully researched and beautifully written book. Blockchain Revolution argues that the 'Internet of value' will transform our lives. A must-read book for our disruptive times."
— Dominic Barton, Global Managing Director, McKinsey & Company
"Likely to become one of the iconic books of our time."
— Clay Christensen, Author of The Innovator's Dilemma
"The blockchain is to trust as the Internet is to information. Like the original Internet, blockchain has potential to transform everything. Read this book and you will understand."
— Joichi Ito, Director, MIT Media Lab
"What a spectacular book. Mind-blowing in its expansiveness and profundity. It makes me think we're at one of those times in technological, economic, and social history where the sky is the limit."
— Steve Wozniak, Cofounder, Apple Computer and chief scientist, Prime Data
"A masterpiece. Gracefully dissects the potential of blockchain technology to take on today's most pressing global challenges."
— Hernando De Soto, Economist and President of the ILD, Peru
"This is a book with the predictive quality of Orwell's 1984 and the vision of Elon Musk. Read it or become extinct."
— Tim Draper, Founder, Draper Associates, DFJ, and Draper University
"The Tapscotts make a compelling case for why we all need to better understand [blockchain's] power and potential."
— Dave McKay, President and CEO, Royal Bank of Canada
"The blockchain is one of the most fundamental inventions in the history of computer science. Read Blockchain Revolution to understand its profound implications."
— Marc Andreessen, Cofounder, Netscape and Andreessen Horowitz

Blockchain Research Institute
Don Tapscott and Alex Tapscott founded the Blockchain Research Institute to create a network of expertise on the strategic opportunities and implementation challenges discussed in their bestselling book, Blockchain Revolution. They envisioned a rigorous research program that would explore in depth such core strategic questions as
How will this technology affect various industries?
How will it change the nature of competitiveness?
How will it change the nature of corporations and the management of companies?
What will it mean for government architecture and the creation of public value?
How could it help to solve such global problems as climate change?
Alex Tapscott at Goldman Sachs Some of the world's largest businesses are growing more and more interested in blockchain. In particular, Facebook's Libra announcement signalled a coming surge of enterprise interest in crypto-assets, especially among tech...